Welcome to the 2nd installment of the "No Fufuness" fantasy basketball league story of season 2. This edition of the power rankings is part of a collection of stories featuring the progression of the "No Fufuness" fantasy league as the season unfolds. Please read the previous rankings to catch up on the full story. Click the button below to access last week's power rankings.


Updates:

The NBA season has just capped off week 4 and The Fantasy league has played 1,428 total games, and the team average is 142.8 gp out of a maximum of 820 games allowed. Meaning the fantasy season is, on average, 17.4% complete, with Team Nets 2036 having played the most at 164, and Team GULLY having played the least at 115. Below is the list of each team's games played (GP).

Beast team of the week:

Team Gully (

+16

)

Chump team of the week:

Team Can't Knock the Russel (

-14.5

)

Team to watch this coming week:

Team Nets2036

High Jumps of the week (in Power Rankings)

: Team Mangual, Not Commish, Shmoney, & Hardaway all up 2 spots

Free Falls of the week (in Power Rankings):

Team OVOXO, Can't Knock, Gonzalez, and Unrewarded all down 2 spots

Trades:

First ever 3 team deal

Sun Nov 12th 4:25 PM

Team Not Commish (SANC)

1. Received Ben Simmons, PHI (From HWD)
2. Received John Wall, WAS (From HWD)
3. Received Devin Booker, PHO (From CKR)

Team Can't Knock the Russel (CKR)

1. Received Bradley Beal, WAS (From SANC)
2. Received Kyrie Irving, BOS (From SANC)
3. Received Nikola Jokic, DEN (From HWD)

Team .3 The Hardaway (HWD) 1. Received Russel Westbrook, OKC (From CKR)
2. Received Draymond Green, GSW ( From CKR)
3. Received Blake Griffin, LAC (From SANC)Pictured below are the actual standings as of end of games on 1/114/17.

Team Nets2036 (-2.5, Last week: 1st Currently: 1st): Slowly but surely, Team Nets2036's sizeable lead is shrinking. However, his team is still scorching hot and he's dominating in the Rebounding category. This team seems to be stacked but how long can the fire last?
Team Not Commish (+0.5, Last week: 3rd Currently: 2nd): A major blockbuster trade early in the season has this team's outlook looking good. Finally able to overtake 2nd, this team has its eyes set for higher ground. First, we must see how the trade affects the standings however.
Team Mangual (+6.5, Last week: 4th Currently: 4th): Team Mangual has surprised many with its sustained success week after week. Rising 6.5 points lands this team 3rd spot in the power rankings. Will Team Mangual continue to rise, or is this just an early season run?
Team Unrewarded Champ (+5, Last week: 5th Currently: 5th): Team Unrewarded Champ has been blessed by the Free Throw Gods, with Andre Drummond having a career year from the line. Not to mention, James Harden has been putting up MVP-esque numbers and it's easy to see why this team is still in contention.
Team Papi Champu at OVOXO (-4, Last week: 2nd Currently: 3rd): Papi Champu's squad is pretty deep and the likes of Kristaps Porzingis, Kevin Durant, and Damian Lillard have this team looking to be in a season long battle for the top spot. Don't sleep on this team as they're not going away without a fight.
Team Shmoney (+9, Last week: 8th Currently: 7th):
Team .3 The Hardaway (+5, Last week: 9th Currently: 9th):
Team Gonzalez (-5.5, Last week: 6th Currently: 6th):
Team Can't Knock The Russel (-14.5, Last Week: 7th Currently: 8th):
Team Gully (+16, Last Week: 10th Currently: 10th):
Powered by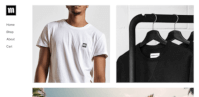 Create your own unique website with customizable templates.
Photo used under Creative Commons from BioDivLibrary